NEWS:
For Los Angeles area deviants:
[link]
-not sure if i'm going yet...
Of interest to street shooters:
[link]
and
[link]
-very good news for photographers who make photographs of people in public places!
Listening to:
Six Underground (Perfecto Mix)-Sneaker Pimps
You Were The Last High-The Dandy Warhols
The Man with the X-Ray Eyes-Bauhaus
Got You Where I Want You-The Flys
Waiting-The Devlins
I Turn My Camera On -Spoon
Catalyst-Anna Nalick
Raining Next Door-Ringside
Sleep The Dandy-Warhols
She's in Parties-Bauhaus
You're The Reason I'm Leaving-Franz Ferdinand
What can I say? Should I talk about trolls whom read my journal, make fucked up comments and disparage my ability to be a father?
No.
That's all they are.
Trolls.
Hairy.
Monster-truck-loving.
Beer-swillin'.
Stripper-dreamin'.
Trolls.
But … whatever.
Honestly, if my journal is too much … in terms of language … go somewhere the fuck else. Right?
I mean … why subject one's self?
Perche?
Ch'e scemo!
So … being home is odd. Sure, having a warm brown dog on my lap is a nice addition. Having my daughter asleep in the other room.
Comforting.
No hotel room.
No hot plate with my Bialetti.
My place.
The place I've seen four days in the last twenty-eight or so.
Interestingly enough, though, I miss Santa Barbara.
It was 30C a few of the days. mid-twenties every other day. I compared this to having to wear a fucking parka to just run to the editing suite. That sucked. So did nine ay-em fucking production-bullshit meetings. I don't do nine.
And it's so fucking ironic that on day seven of S-Dance – a bit bitter having had dealt with a larger-than-normal-amount of el-ay-assholes … my friend calls me with a crack in his voice.
I'll digress. The Santa Barbara International Film Festival has been around for twenty-one years; my friend's been their photographer for fifteen of these years.
He was diagnosed with something very painful; he was going to miss the entire SBIFF due to an emergency surgery. A surgery that may render him unable to walk.
He just had another baby.
This came out of the fucking blue.
Enjoy breathing.
Shove the fucking boyfriend-girlfriend bullshit or the "daddy didn't treat me the fuck right" bullshit out the window.
Relish in the fact you can breathe.
Anyway … he asked me if I'd help out and take over as the staff photographer this year. This was going to be my Oscar break. But …
I couldn't say no. My brain said, "fuck it."
My heart said, "Do it."
What's really fucking ironic, though, is that this is the event where I met the first publicist of my "entertainment experience" which began six years ago … Carol. She rocks.
And six years later I'm staff.
Odd.
I talked to my friend today. Again, his voice cracked. It must be so fucking hard to say, "Dude, you gotta help my client out" in such a competitive industry.
But he was so thankful.
I mean I was as well. I won't get into the details of the deal but it behooved me – even without taking a vacation some-fucking-where – to do it.
Yeah, I said fuck again!
I'm sure anyone who's fourteen and is reading this has heard it before.
Besides … I'm sure they say they're eighteen any-fucking-way.
You don't like "fuck," go back to your hovel.
And, interestingly, enough … I miss Santa Barbara. Sundance is different. That is SWAG (stealing without a gun), Paris Hilton and … just … L.A. transported. SBIFF is about film, of which, I was able to watch some. I got to talk to P.T. Anderson, James Cameron, The Butcher Brothers (up-and-coming) and several others … about … film. My new BFF is Roger the executive director of the SBIFF.
I heard amazing gossip … supermodel giving it to her actor-ex-boyfriend with a strap-on! That's hot. Not for me but hot. Pop-tartlet naked and crying on a couch with a mountain of blow on the coffee table! That's hot too. Again, not for me … but hot nonetheless.
I really like this playlist.
Okay … this whole fromtheback-fromthebehind bullshit … j'eez you guys. Chill. I mean … I – of anyone on here – understand that having a sense of humour is important … especially on a site like this … but …
I honestly don't agree with spamming people's pages.
Especially with the swill that you guys spammed.
Not that I didn't laugh at first.
dA … has it become to serious? Dunno. I think, perhaps, it has. I don't see anything wrong with poking fun at art. No way. There are many here that see many things wrong with that.
You should hear working photographers bag on each other's work … not behind each other's respective backs but right to our respective faces. If you don't have faith in your talent, you'll never last.
I could live another day without seeing some fucking emo-self-portrait.
MySpace.
That's where that shit belongs.
Ya' know I didn't even know what a fucking emo-self-portrait was before dA!
What was the response I got from someone? Um … "You think it's funny making fun of something that someone else may be proud of?"
I gave a politically correct response but thought, "You take your fucking self to fucking seriously. This is a fucking website."
Do I care if someone mocks my photo of Natalie Portman? No fucking way. All good. I know what it takes to succeed. To make sales every fucking day. More than ninety-eight percent of people who aspire to become working photographers will never know it.
Think that's harsh?
Should make those that really want to make it even more inspired to make it.
Honestly, I think there's a lot of insecurity on dA.
Kissing ass. Getting pageviews. All that … doesn't mean shit in the real world. Success here doesn't mean you'll succeed with editors and art directors.
You need talent.
And balls.
Gold ones. Fuzzy ones. Even the clean-shaven.
But balls nonetheless.
I like glass balls.

So … whilst shooting … I remembered that I meant to buy something. Not another 35-'lux as I fucked mine to high-hell. But … this one. The
Canon EF 85/1.2L
is just amazing. It is a lens that makes me enjoy digital photography.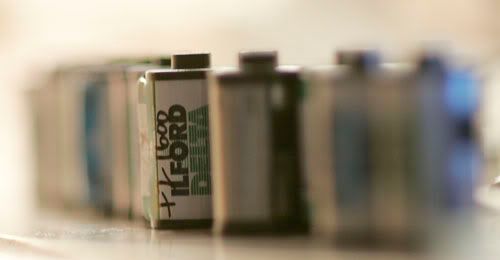 The bokeh … ah … the bokeh …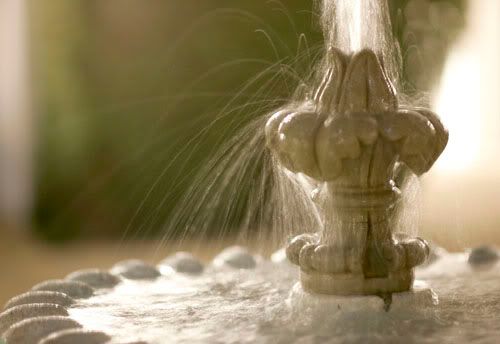 Just because.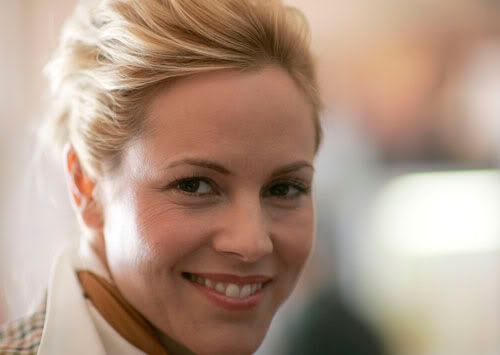 As much as I love the 70-200/2.8L I think I found my new headshot lens. And, Maria is so much more than an actress. Seriously, one of the coolest girls I've met.
And it's not my favourite lens until I make a photo of my daughter.
Lest I forget the chi-chi, no?
And, once again Mr. Kahn at the
BookLA.com
makes my photos into something which really tells the story.
Although I drove home on Sunday night (read: Monday morning) at 01.30, Monday wasn't really "first day back." That was yesterday? Dunno. My time is still screwed. I know today -- yesterday, perhaps -- is 14 February 2006. That ultra-vacuous day that has nothing to do with what St. Valentine is all about but what US companies can convince American females to expect on said day ... all supporting imports from China.
And fucking Cheney fucking shoots some poor "sohm-bitch."
Perhaps he didn't donate enough to the GOP?

Ya' know ... I would be remiss if I didn't thank you guys for the support of
my photo of Mr. Malkovich
. I was floored that you guys liked it so much. THANK YOU. THANK YOU. THANK YOU.
Whilst on the topic thereof ... thank you all for the devwatches, fave's, print purchases, comments ... everything.
You guys make this community.
This is a fun community. It is full of fun-loving people. I wouldn't be here if it weren't.
I don't think we have to improve much.
Laugh at oneself.
Laugh at others.
It's all good.
As long as your heart is in the right place.
Well ... it's late ... I'm still missing SB. The people I worked with. The people I met. The people who were so gracious to make photos with me. The list is long.
But ... it is good to be home.
My bed is still better than those found in US$600/night hotel rooms.

So are my fucking pillows.
Hope you all are very well. Yes, all of you.
Cheers from the warm L.A.,
Chris
p.s., I hear my NYC friends are having fun in the snow!

p.p.s., The Street Photography Article ... to all those that collaborated and helped and whatever ... well ... it's coming. I promise. I hope you'll like the result.